Reportage d'APTN sur la solidarité avec les Innus 12-03-2012/ APTN Story on Innu Solidarity 12-03-2012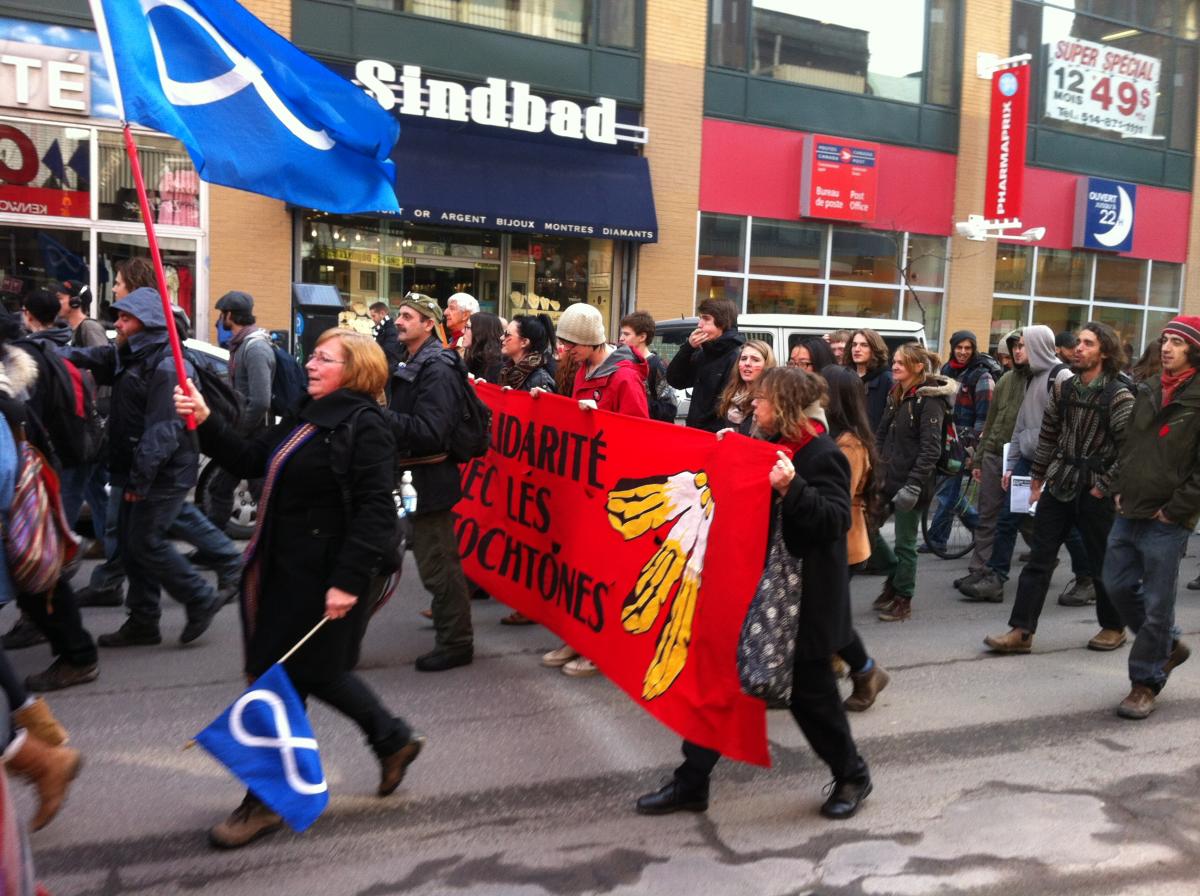 APTN National News
More than 200 Montreal residents took to the streets of the city in solidarity with the Innu Nation.
They denounced the attitude of the Quebec government, Hydro-Quebec and the Surete du Quebec concerning the Innu's territorial claims and the protection of the environment.
APTN National News reporter Danielle Rochette has this story.